[Scroll down for English]
31 de Marzo - 28 Abril, 2022

Lista de artistas seleccionados

UNIVERSIDAD DE SEVILLA
Miguel Ezquerro
Ana de Lara
Eloy Pueyo Medrano
Guillermo Rodriguez Tenorio
Diego Ruiz-Acosta

UNIVERSIDAD COMPLUTENSE
Álvaro García
Mar Osés - BIMBO CALLING
Jara Roset
Elián Stolarsky

***
CONVOCATORIA:
El Chico somos un espacio de proyectos artísticos transversal, que propone la intersección de artistas y disciplinas, un espacio de cruce entre distintas generaciones y tipologías artísticas. Un ejercicio de reivindicación local, pero también una exploración en relación con lo internacional. En paralelo al espacio, desarrollamos otras herramientas de investigación artística como el podcast de el Chico, disponible en plataformas digitales, que entendemos como un espacio de debate y búsqueda que converge en las exposiciones realizadas en el Chico.

Una de las iniciativas fundacionales de el Chico, es realizar exhibiciones periódicas de artistas recién egresados para funcionar como nexo entre la vida académica y la vida laboral artística. Para nuestra segunda edición de "Adentro/Afuera", convocamos a graduados de la Facultad de Bellas Artes de la Universidad Complutense de Madrid –como en nuestra primera edición– e incluimos a los graduados de la Facultad de Bellas Artes de la Universidad de Sevilla. Este año, la exhibición se realizará del 31 de marzo al 28 de abril, con una selección de trabajos de las últimas promociones de egresados de ambas Facultades. Por ello y para extender la posibilidad expositiva a todos los alumnos, abrimos una convocatoria de envío de portfolios y/o dossiers de obra para este arco de alumnos que estén interesados en participar en la exhibición.

Los documentos podrán enviarse a hola@elchico.net desde el 1 de febrero y hasta el día 25 del mismo mes, y la selección de artistas será anunciada el 4 de marzo. La selección será realizada por el equipo de el Chico en base al potencial, coherencia y cohesión tanto espacial como conceptualmente.

La convocatoria está abierta a los siguiente alumnos:

Universidad Complutense de Madrid
Alumnos de 4º Grado en Bellas Artes cursos 2020-2021 y 2021-202
Alumnos de Máster en Arte y Creación cursos 2020-2021 y 2021-2022
Alumnos de doctorado cursos 2020-2021 y 2021-2022

Universidad de Sevilla
Alumnos de 4º del Grado de Bellas Artes cursos 2020-2021 y 2021-2022
Máster de Arte: Idea y Producción cursos 2020-2021 y 2021-2022
Doctorado Arte y Patrimonio cursos 2020-2021 y 2021-2022


Además, pretendemos que la muestra suponga un aprendizaje tanto para los egresados exhibidos, como para el resto de los interesados; así, desde el Chico plantearemos en paralelo a la exposición, distintas actividades tanto físicas como digitales, abiertas a todos los graduados para generar sinergias didácticas en torno a la profesionalización artística tras la etapa de formación universitaria. Talleres, lecturas, tutorías y coloquios para tratar aspectos relativos al acercamiento a la industria cultural fuera del ámbito académico.


Información práctica

Contacto y envío de documentación.

Los alumnos que participen en el envío tendrán que especificar su relación con las Universidades citadas, además de ofrecer sus datos completos. Todos los documentos han de enviarse (únicamente) a hola@elchico.net, y en el asunto se indicará Open Call "Adentro/Afuera 2022". No se atenderán propuestas enviadas a través de redes sociales.

El modelo de documento a enviar es abierto, desde portfolio artístico a dossier con especificaciones técnicas de las obras. El documento deberá contener entre cinco (5) y diez (10) obras, que ya se hayan ejecutado o sean una propuesta expositiva. El peso adecuado del documento enviado podrá alcanzar hasta 8mb.

El envío y devolución de las obras seleccionadas correrá a cargo de los alumnos seleccionados, sin embargo, existe flexibilidad dependiendo el proyecto y/o obras seleccionadas.

Cualquier duda a resolver, se podrá enviar al mismo correo electrónico.


Tiempos de acción

FEBRERO 1-25: Lanzamiento de convocatoria y recepción de propuestas.
MARZO 4: Anuncio de seleccionados. Solo serán comunicados personalmente los seleccionados. La información será publicada paralelamente en los canales de comunicación de la Facultad.
MARZO 7-25: Recepción de las obras seleccionadas.
MARZO 28-30: Montaje.
MARZO 31-ABRIL 28: Exhibición.
ABRIL 29-30: Desmontaje y devolución/recogida de obras.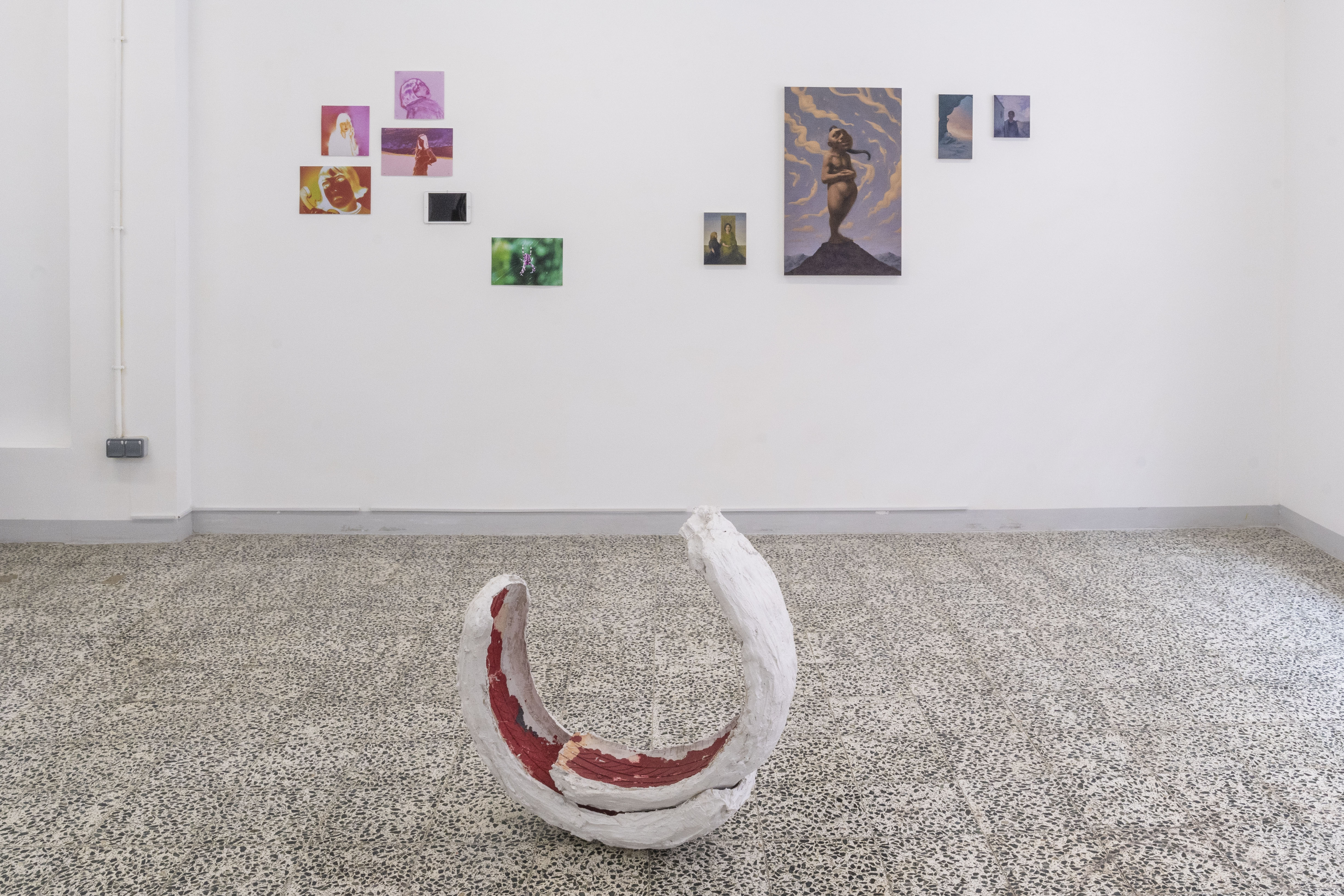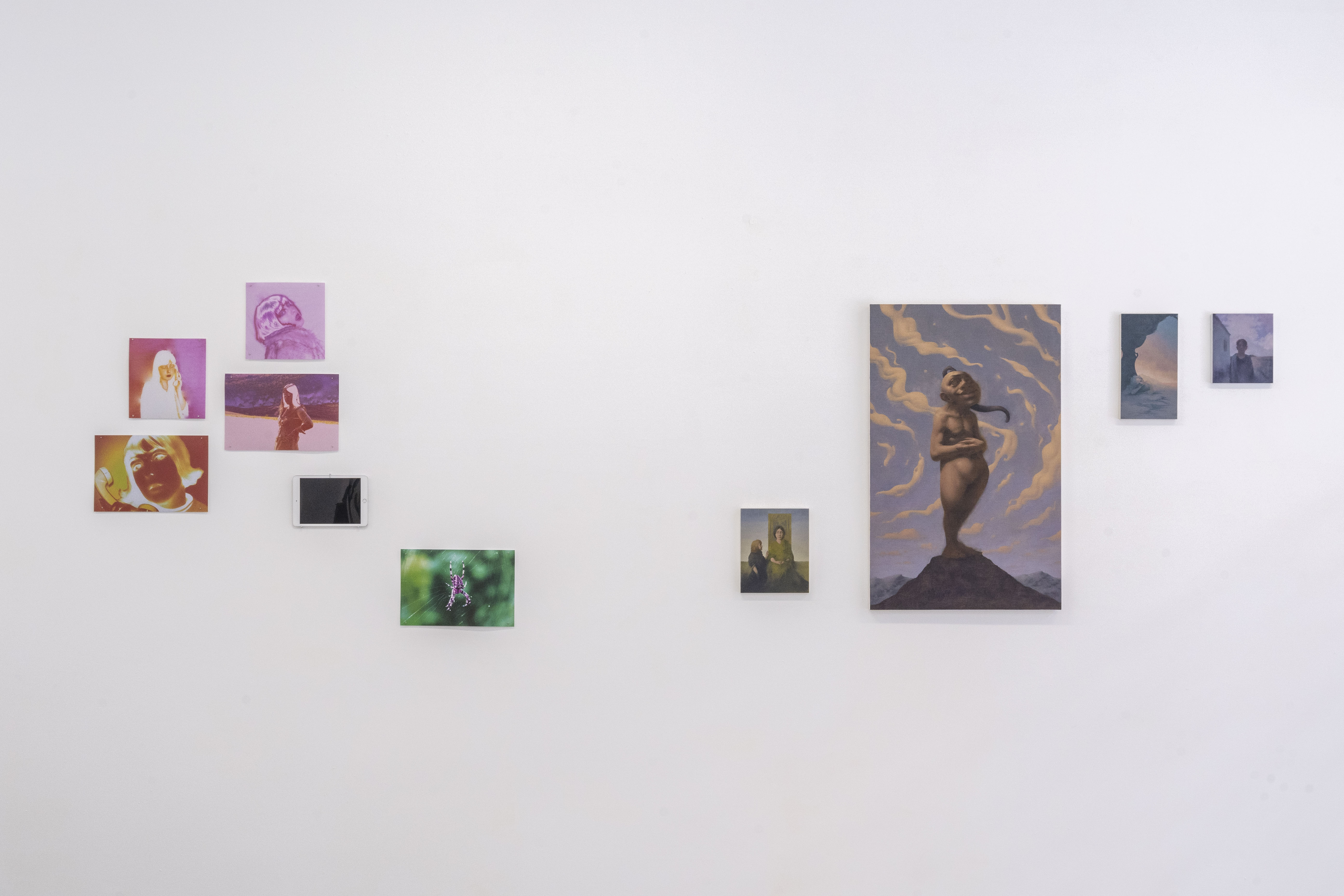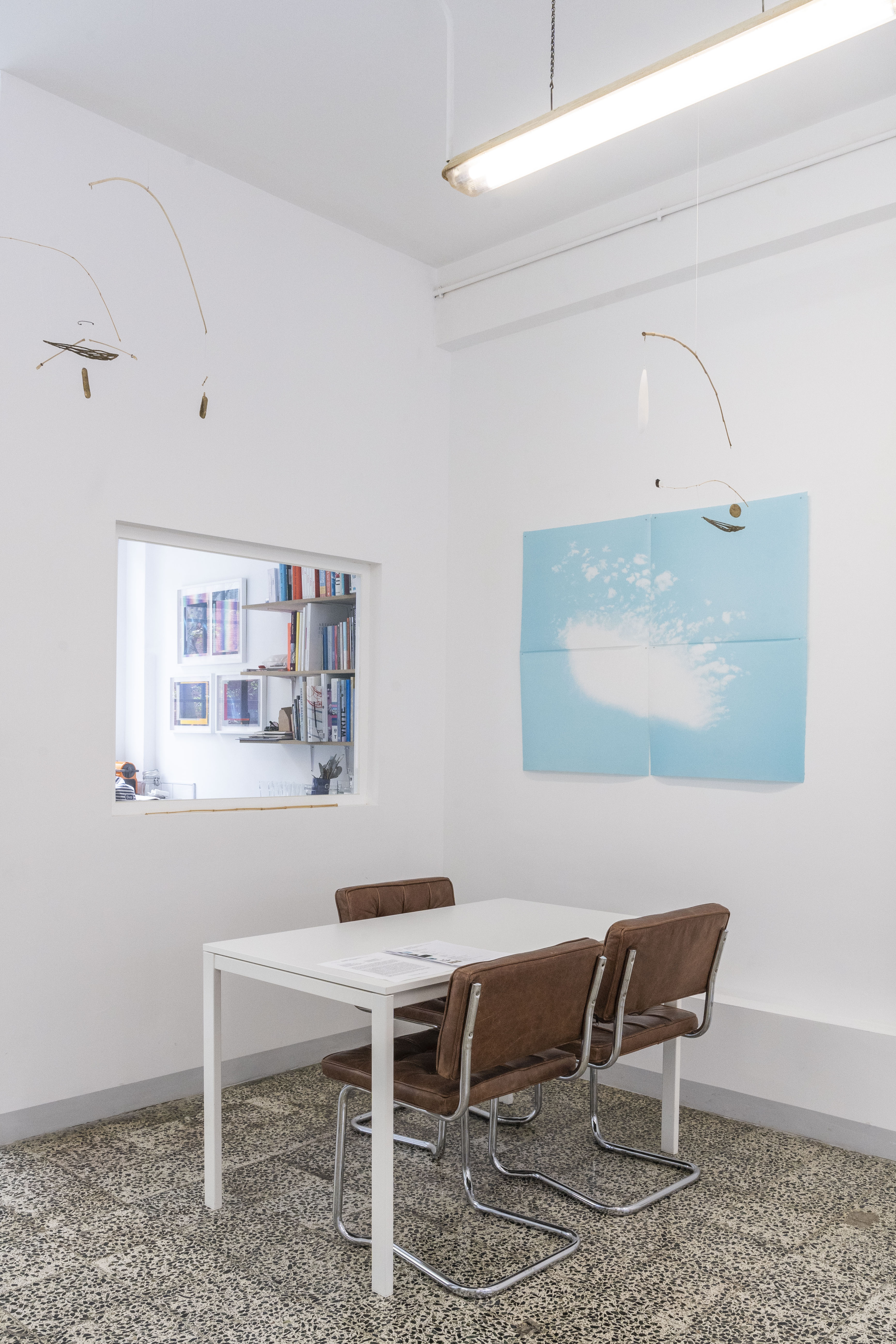 March 31 - Abril 28, 2022

List of selected artists:

UNIVERSITY OF SEVILLE
Miguel Ezquerro
Ana de Lara
Eloy Pueyo Medrano
Guillermo Rodriguez Tenorio
Diego Ruiz-Acosta

COMPLUTENSE UNIVERSITY
Álvaro García
Mar Osés - BIMBO CALLING
Jara Roset
Elián Stolarsky

***


OPEN CALL:

El Chico is a space of transverse artistic projects that promotes the intersection of artists and disciplines, a space that crosses distinct generations and artistic typologies. An exercise of local demand, but also an exploration in relation with the international. In parallel to the space, we develop other tools of artistic investigation such as the el Chico podcast, available on digital platforms, that we understand as a space of debate and search that converges in the exhibitions made at el Chico.

One of the foundational initiatives of el Chico, is to carry out periodic exhibitions of recently graduated artists to function as the nexus between the artistic academic life and the artistic work life. For our second edition of "Adentro/Afuera," we call upon graduates of the Facultad de Bellas Artes de la Universidad Complutense de Madrid - as in our first edition - and we include the graduates of the Facultad de Bellas Artes de la Universidad de Sevilla. This year, the exhibition will be executed from March 31st until April 28th, with a selection of works from the latest promotions of graduates of both faculties. Therefore and to extend the informative possibility for all alumni, we open a call for submission of portfolios and/or dossiers of works for this arch of alumni that are interested in participating in the exhibition.

The document can be sent to hola@elchico.net from February 1st until the 25th day of the same month, and the selection of artists will be announced March 4th. The selection will be carried out by the el Chico team on the basis of potential, coherence, and cohesion both spatially and conceptually.

The invitation is open to the following alumni:

Complutense University of Madrid
Alumni of the 4ᵗʰ grade in Fine Art courses 2020-2021 and 2021-2022
Alumni of Masters in Art and Creation courses 2020-2021 and 2021-2022
Alumni of PH.D. courses 2020-2021 and 2021-2022

University of Seville
Alumni of the 4ᵗʰ grade in Fine Art courses 2020-2021 and 2021-2022
Masters of Art: Idea and Production courses 2020-2021 and 2021-2022
Art and Culture PH.D. courses 2020-2021 and 2021-2022


Furthermore, we intend that the sample supposes a learning both for the exhibited graduates, as well as for the rest of those interested; so, from el Chico we suggest that in parallel to the exhibit, distinct activities both physical and digital, open to all of the graduates to generate didactic synergies around the artistic professionalization following the period of university formation. Workshops, lectures, classes, and discussion to address relative aspects of approach to the cultural industry outside of the academic environment.


Practical Information

Contact and delivery of documentation.

The alumni that participate in the delivery need to specify their relationship with the cited universities, as well as provide complete data about themselves. All of the documents must be sent (only) to hola@elchico.net, and in the subject they must indicate Open Call "Adentro/Afuera 2022". Requests sent through social media will not be accepted.

The model of the document to send is open to the public, from artistic portofolio to dossier with technical specifications of the works. The document should contain between five (5) and ten (10) works, that have already been executed or an explanatory proposal. The adequate weight of the sent document should be around 8mb.

The delivery and return of the selected works will be in charge of the selected students, however, there is flexibility depending on the project and/or the selected works.

Any questions to be resolved can be sent to the same email address.


Timeline

February 1-25: Launch of notice and reception of proposals.
March 4: Announcement of selections. Only those selected will be personally contacted. The information will be published in parallel with the channels of communication of the faculty.
March 7-25: Reception of the selected works.
March 28-30: Assembly.
March 31-Abril 28: Exhibition.
April 29-30: Disassembly and return of the works.