[Scroll down for English]


Madrid, 1997
Vive y trabaja en Madrid

︎ @alvariviry

Exposiciones en el Chico:
Adentro/Afuera [2022]
Una cara extraña [2023]

Graduado en Bellas Artes en 2019 por la Universidad Complutense de Madrid. Es un artista que explora los límites de un universo propio pero reconocible para el resto, haciendo uso del medio de la pintura de una manera que recuerda a escuelas clásicas.

Su lenguaje gira entorno a lo místico y sobrenatural que surge de los sueños. Su técnica pictórica demuestra la dominación que tiene hacia el cuerpo humano y sus formas; En sus pinturas podemos apreciar una suerte de simbiosis entre el renacimiento y el surrealismo

Álvaro es el segundo artista que participó en Adentro/Afuera con una exposición individual en el Chico.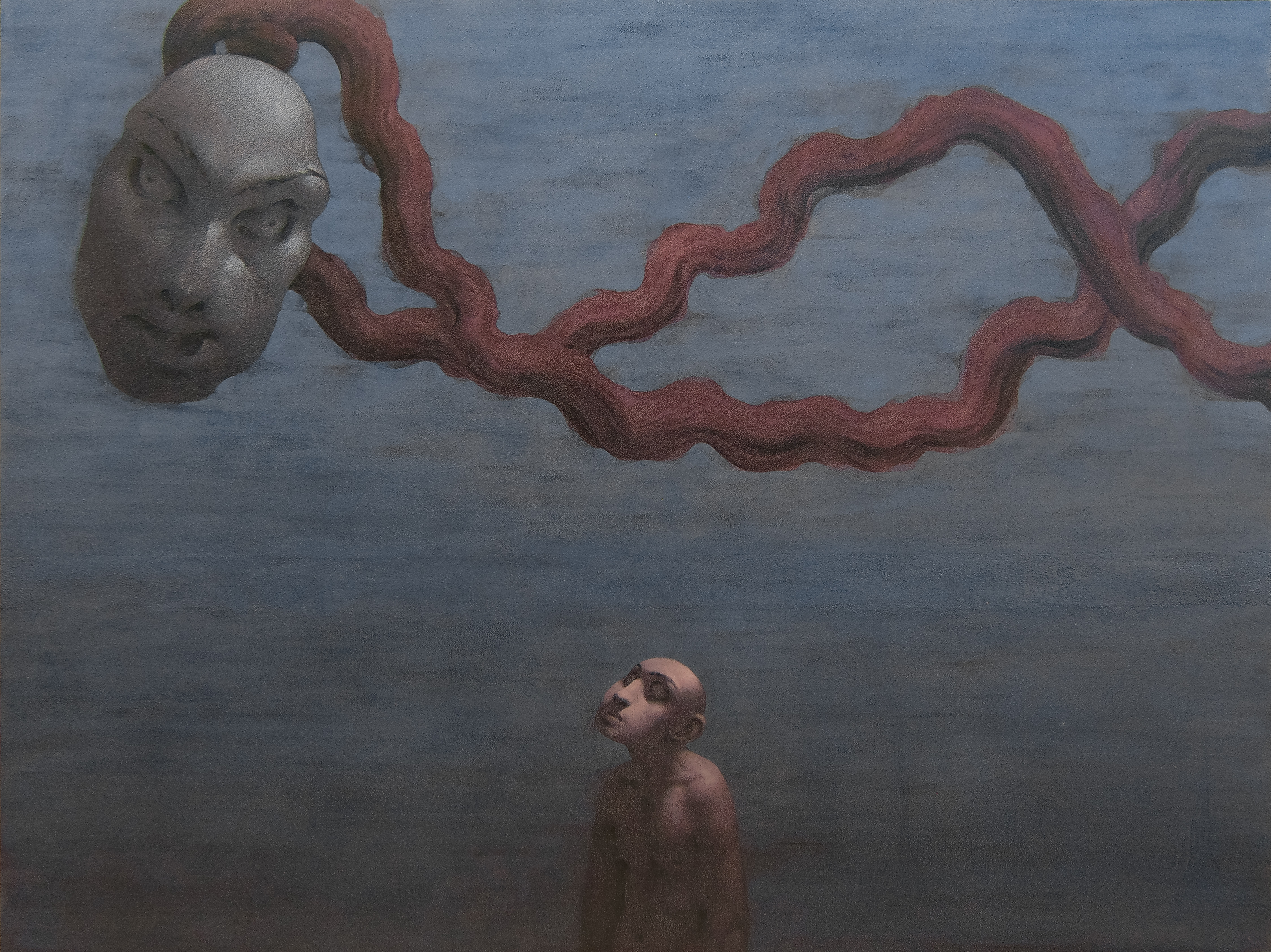 Madrid, 1997
Lives and works in Madrid

Shows at el Chico:
Adentro/Afuera [2022]
Una cara extraña [2023]

Graduated in Fine Arts in 2019 from Universidad Complutense de Madrid. He is an artist who explores the limits of a universe of his own but recognizable to the rest, using painting as medium in a way reminiscent of classical schools.

His language revolves around the mystical and supernatural that arises from dreams. His pictorial technique demonstrates the domination he has towards the human body and its forms; in his paintings we can appreciate a sort of symbiosis between renaissance and surrealism.

Álvaro is the second artist to participate in Adentro/Afuera with a solo exhibition at El Chico.