[Scroll down for English]

Blanes, 1995
Vive y trabaja en Granada

︎ @josecosas

Exposiciones en el Chico:
Mariposa y Murciélago [2022]

Graduado en Bellas Artes en 2021 por la Universidad de Granada y máster de Producción Artística Interdisciplinar en la Universidad de Málaga.

Artísticamente desde la preadolescencia y por motu propio empezó con una escritura "salvavidas", adentrándose poco después en un adolescente mundo del rap, mientras estudiaba fotografía, grabó dos trabajos en solitario y con un grupo. Así sus primeras interferencias artísticas fueron algunos conciertos en bares y pubs de la ciudad granadina. Estos trabajos muy tempranos, aunque lejanos ahora, se arriesgan a ser mencionados, no como pertinentes, sino como testigos de un primer encuentro artístico que acabaría siendo un indicador de que este sentimiento "catártico-lírico de imagen" viene desde antes de una formación "artística" y ha madurado vertiéndose en las pinturas y dibujos que han acabado siendo su núcleo principal de producción.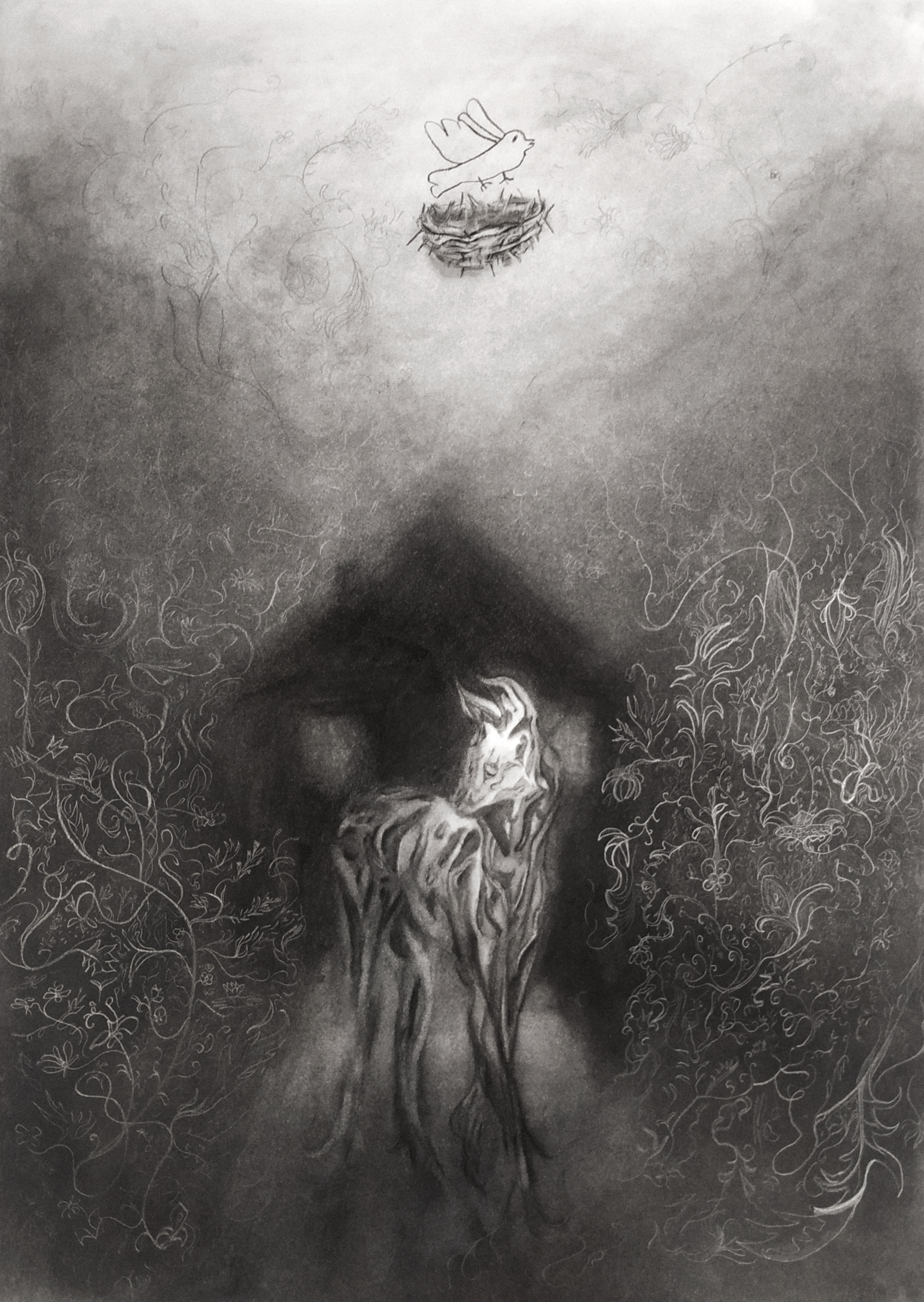 Blanes, 1995
Lives and works in Granada

Shows at el Chico:
Mariposa y Murciélago [2022]

Graduated with a degree in Fine Arts in 2021 from the University of Granada and received his master's degree in Interdisciplinary Artistic Production at the University of Malaga.

Artistically from his pre-adolescence and by his own motion he began with a "life guard" writing, soon after entering a teenage world of rap, while studying photography, recorded two solo works and one with a band. His first artistic interferences were some concerts in bars and pubs in the city of Granada. These very early works, though distant now, risk being mentioned not as pertinent, but as witnesses of a first artistic encounter that would end up being an indication that this "cathartic-lyrical feeling of image" comes from before an "artistic" formation and has matured into the paintings and drawings that have ended up being his main production nucleus.