[Scroll down for English]

Sevilla, 1996
Vive y trabaja en Sevilla

︎ @_luciatello


Licenciada en Bellas Artes por la Universidad de Sevilla, con un máster en Arte, Idea y Producción. Su trabajo se centra en las cuestiones estéticas que devienen del estereotipo femenino contemporáneo y plantea una reflexión en torno a la identidad de género desde una perspectiva personal. Lucía se plantea una narrativa que parte de la experimentación y la investigación con diferentes materiales, explorando sus posibilidades expresivas y retóricas. De esta manera, el trabajo se sitúa en la simulación del canon occidental como una ficción consciente para plantear cuestiones profundas desde la superficialidad de la materia.

Lucía ha expuesto individualmente en 2022, Kindergartes y Eterno Femenino y en 2019 Todas las piedras y recientemente ha participado en las exposiciones colectivas Etcétera Etcétera. Perspectivas y variaciones de la nueva pintura andaluza comisariada por Sema D´Acosta en la Galería Yusto-Giner en Marbella y Madrid y It's not just a portrait en la Galería Badr El Jundi en Marbella.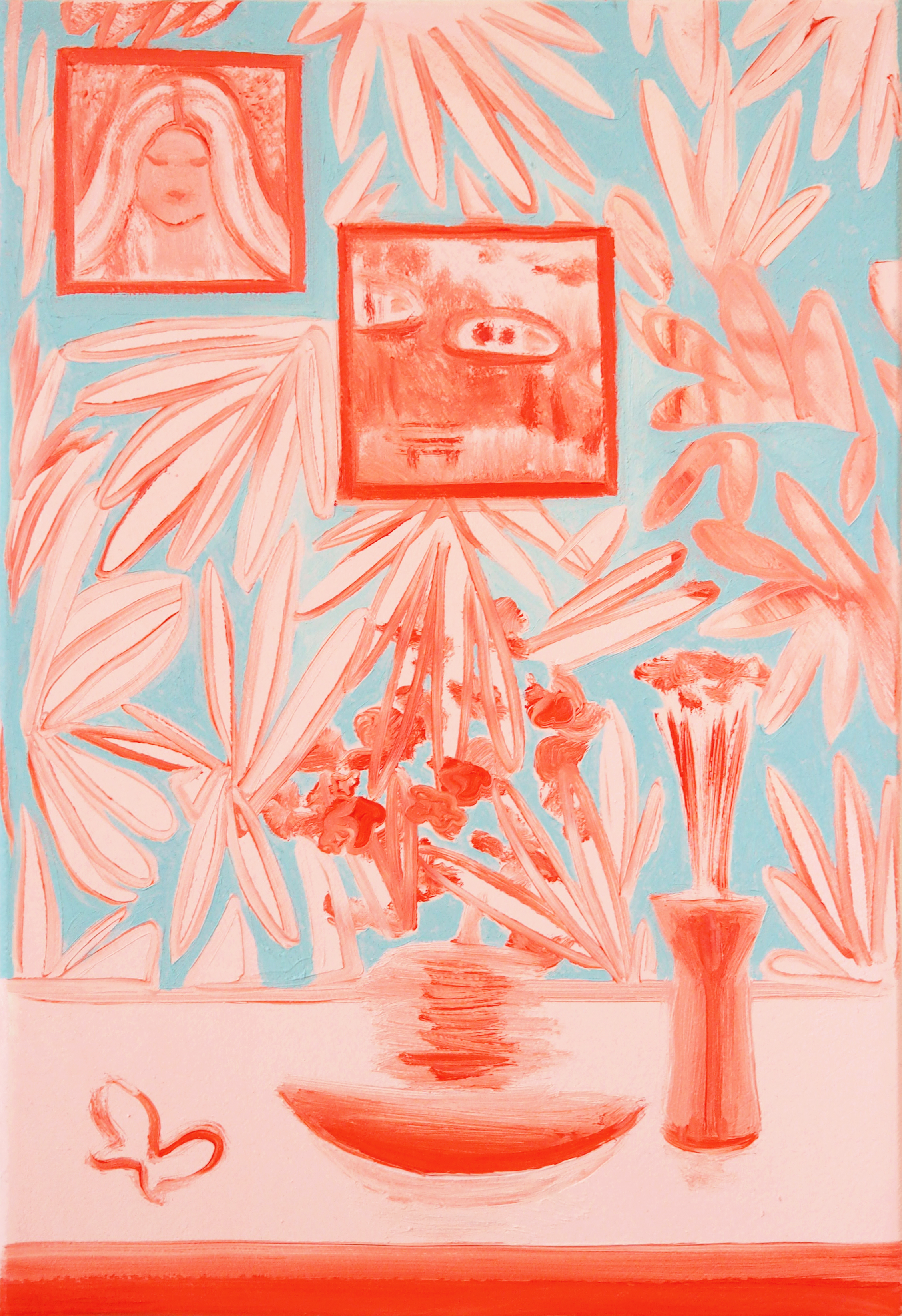 Sevilla, 1996
Lives and works in Sevilla

Lucía has her degree in Fine Arts from the University of Sevilla, with a master's degree in Art, Idea and Production. Her work focuses on aesthetic issues arising from contemporary female stereotyping and raises a reflection on gender identity from a personal perspective. Lucía proposes a narrative that starts from experimentation and research with different materials, exploring their expressive and rhetorical possibilities. In this way, the work is situated in the simulation of the Western canon as a conscious fiction to raise profound questions from the superficiality of matter.

Lucía has exhibited individually in 2022, Kindergartes and Eterno Femenino and in 2019, Todas las piedras, and has recently participated in group exhibitions, Etcétera Etcétera Perspectivas y variaciones de la nueva pintura andaluza comisariada por Sema D'Acosta in Galería Yusto-Giner in Marbella and Madrid and It's not just a portrait in Galería Badr El Jundi in Marbella.