Manufactura
Pepe Domínguez
[Scroll down for English]
7 Octubre - 12 Noviembre, 2021


Con este proyecto trato de reflexionar sobre la superficie pictórica como elemento que habilita y condiciona la temática. Teniendo como principal eje de investigación el proceso de producción, la tensión entre el tema y su resolución formal articula y dirige la búsqueda conceptual que se construye sobre la marcha. Intento resolver con mi trabajo el contraste entre la individualidad –que se expresa en lo manual, lo emocional, el fallo– y una exterioridad relacionada con la frialdad de lo automático/mecánico representada a través de formas estéticas industriales. Represento desde lo ecléctico un estado mental (prescindiendo de una lógica narrativa) que se nutre de sensaciones y recuerdos traducidos a lo pictórico de una forma sinestésica. En las pinturas, la superficie funciona como punto equidistante entre el ánimo propio y el entorno, siendo un espacio poroso capaz de registrar el ritmo y el tiempo a través de las distintas decisiones tomadas a lo largo del proceso. Avanzo a través de la corrección y superposición de capas en la búsqueda de un ideal pictórico, que a veces desemboca en una simplificación casi total de la imagen donde conviven lo concreto y lo abstracto.
Pepe Domínguez


"Manufactura" es la segunda exhibición individual del pintor sevillano Pepe Domínguez (Alcalá de Guadaira, 1997). Centrándose en la pintura como medio, su trabajo reflexiona sobre el propio proceso y la tensión entre lo manual/emocional y lo técnico. Ha participado en colectivas como PLAN RENOVE: los viejos-nuevos pulsos de la pintura en Sevilla (2018) o A Flote, Colegio de Arquitectos de Sevilla (2019). Realizó su primera individual en Galería Espacio Olvera (2019), y actualmente prepara su próxima exposición para la beca de producción INICIARTE (2022).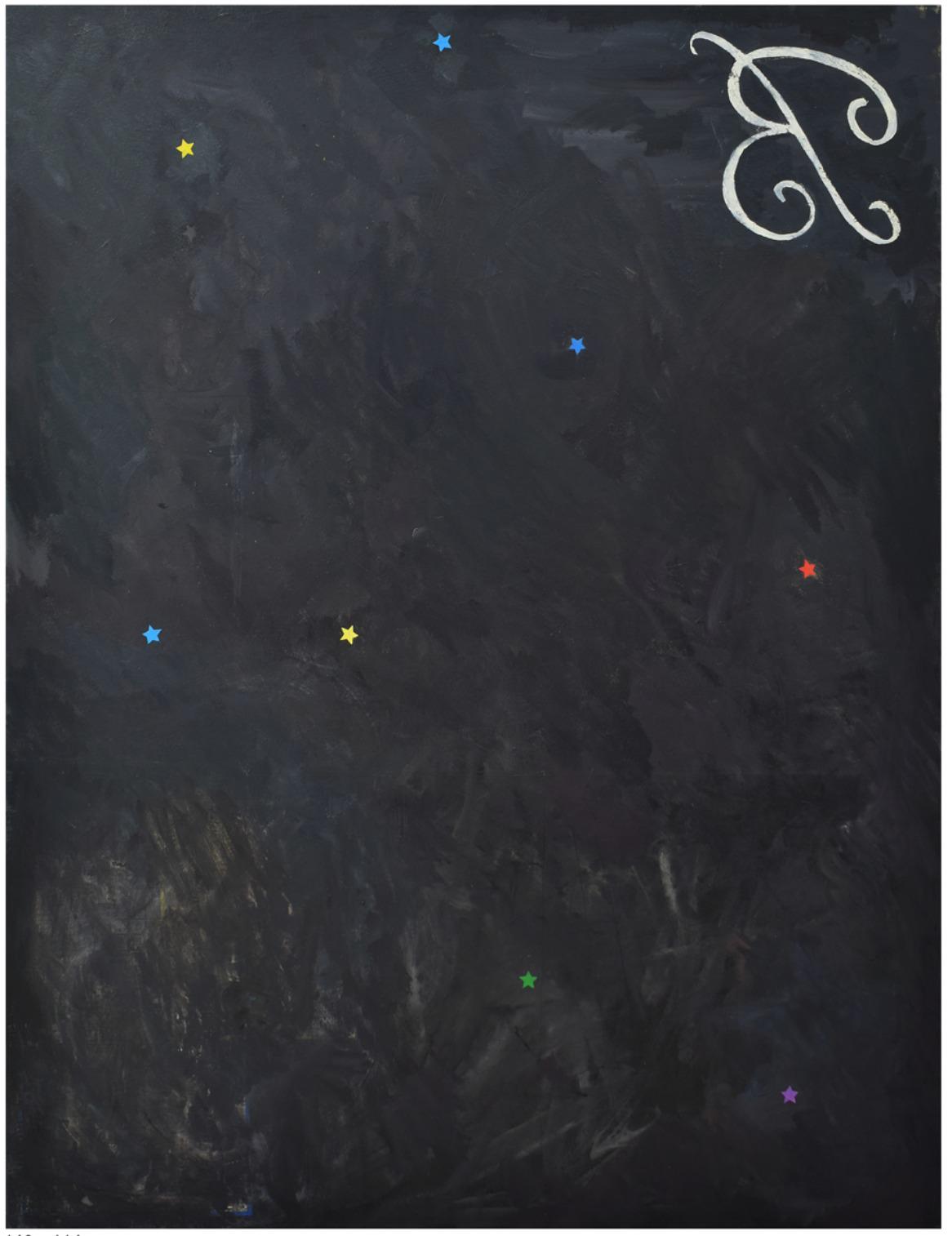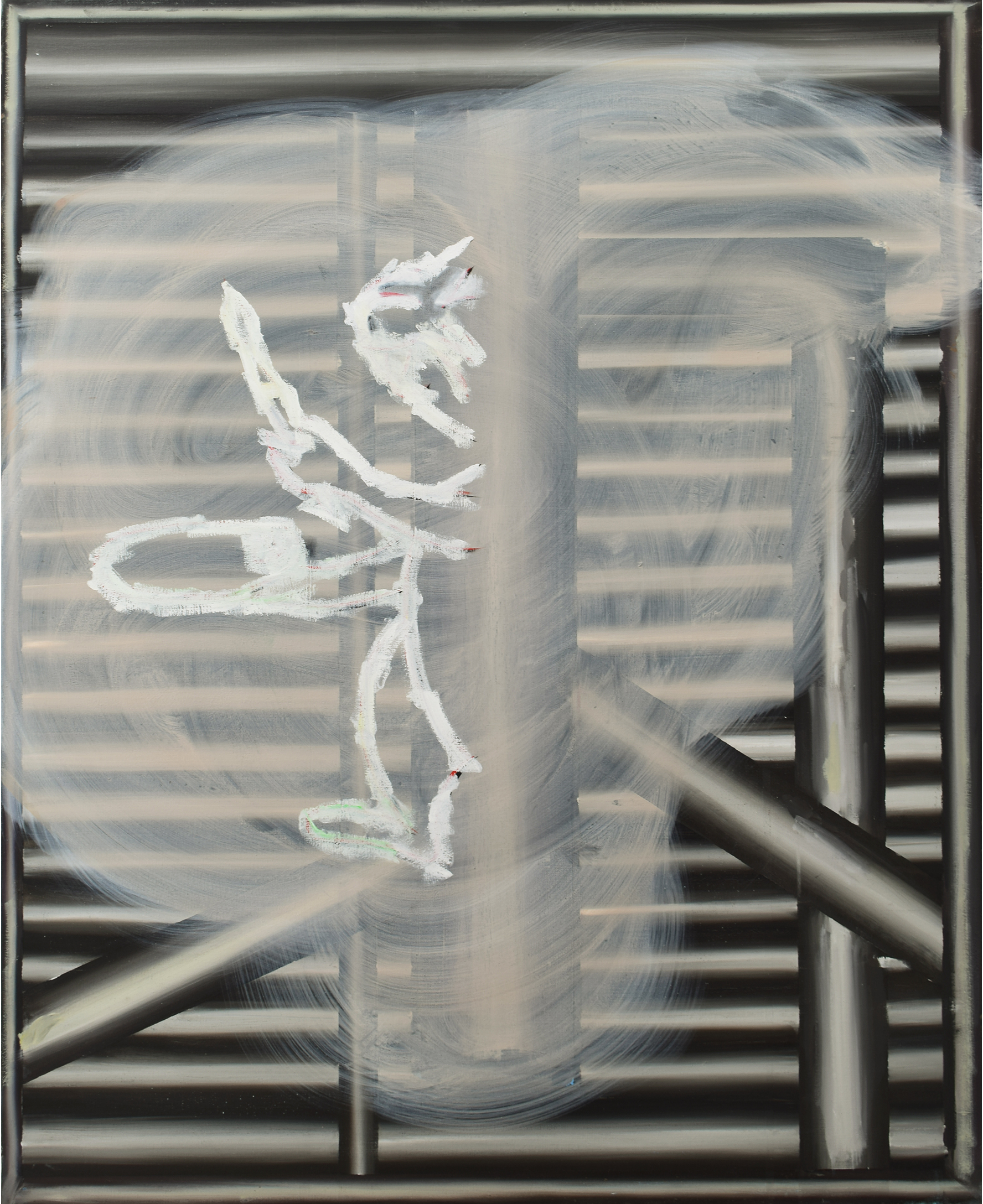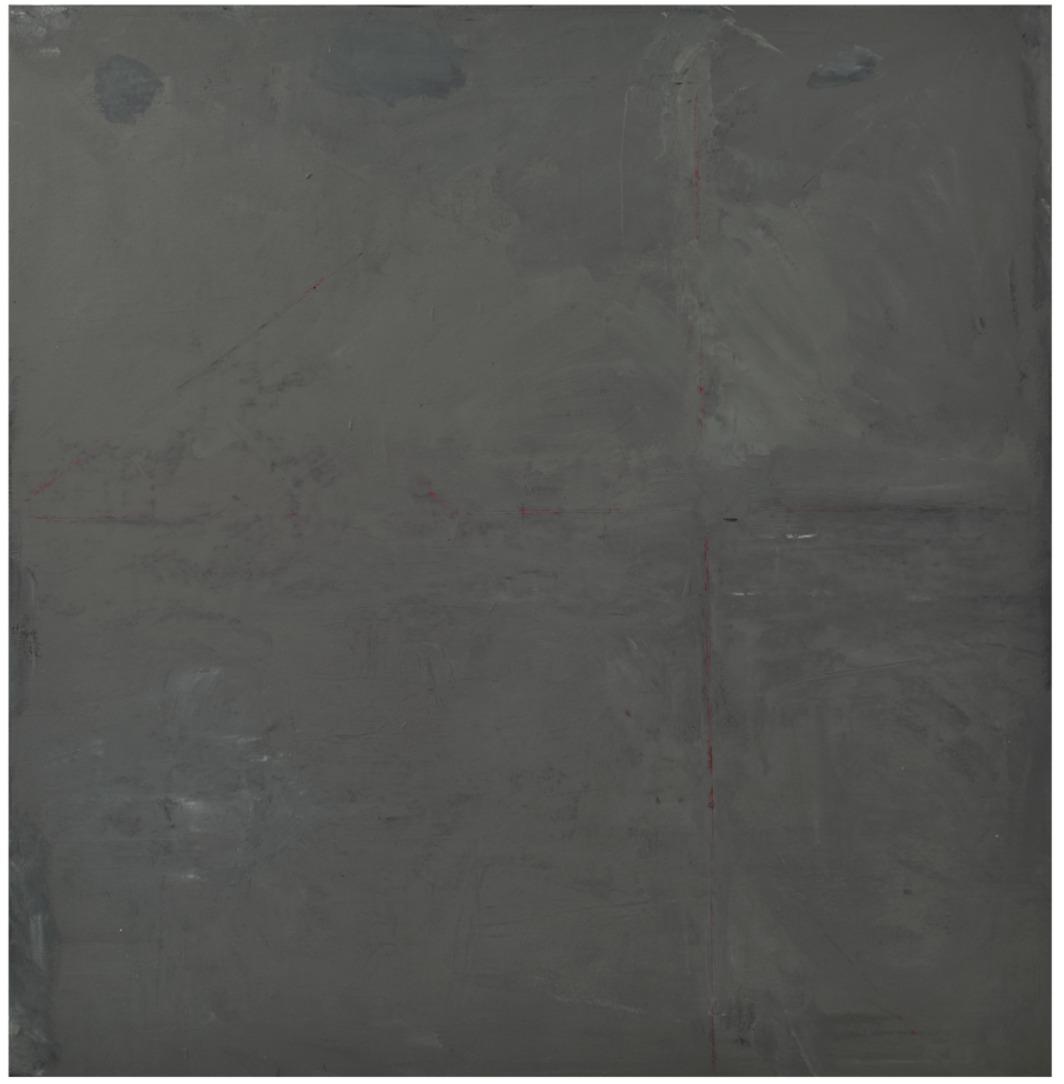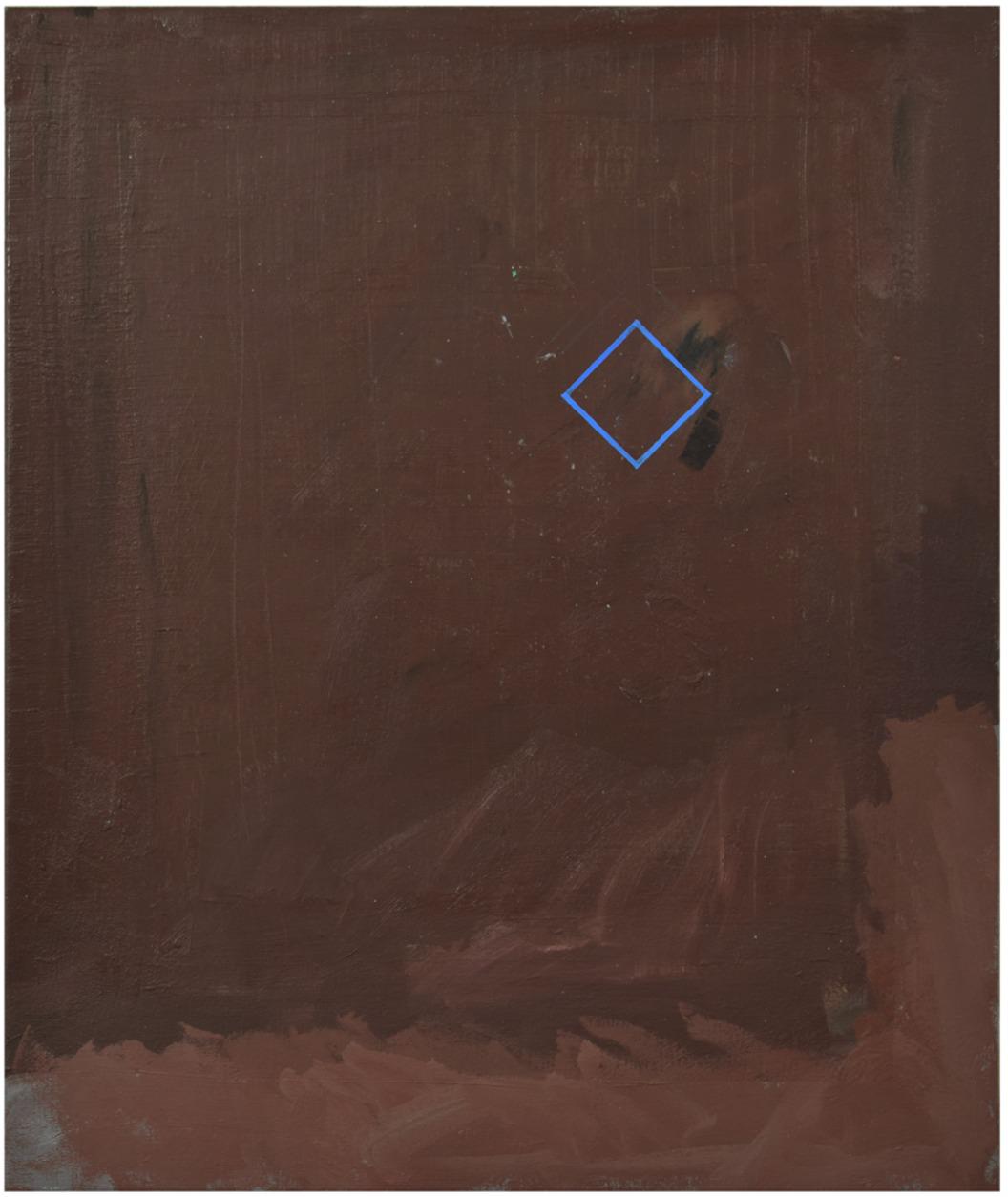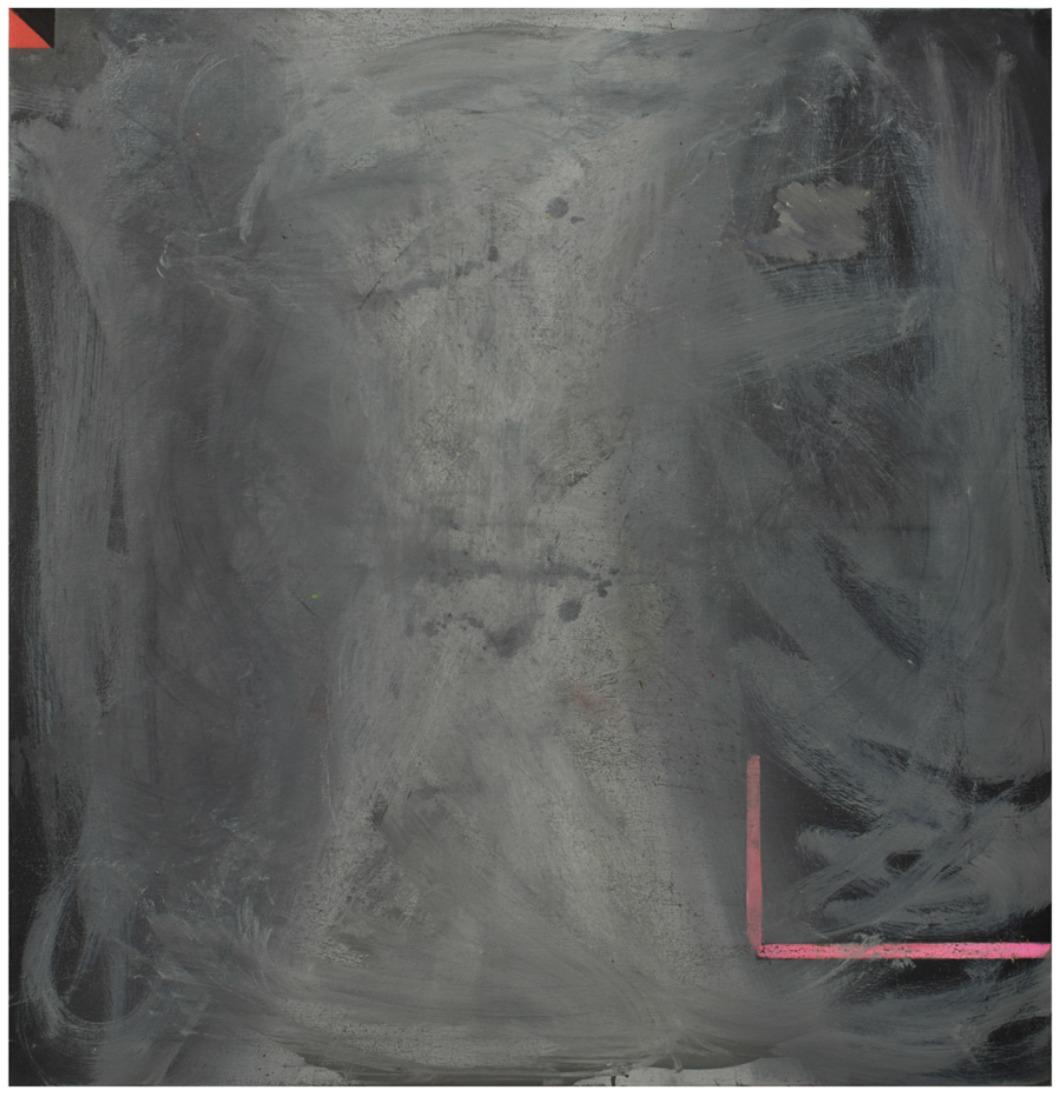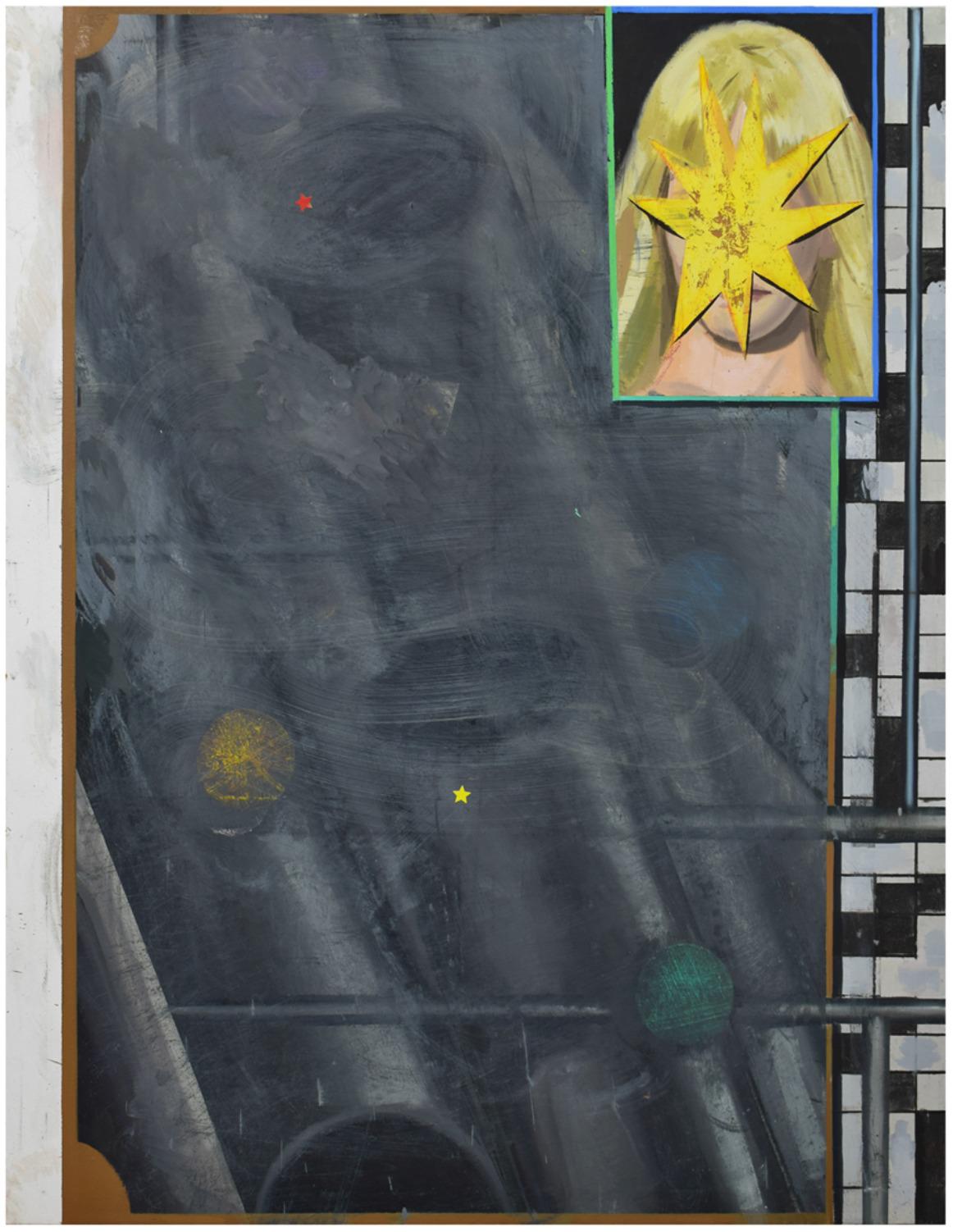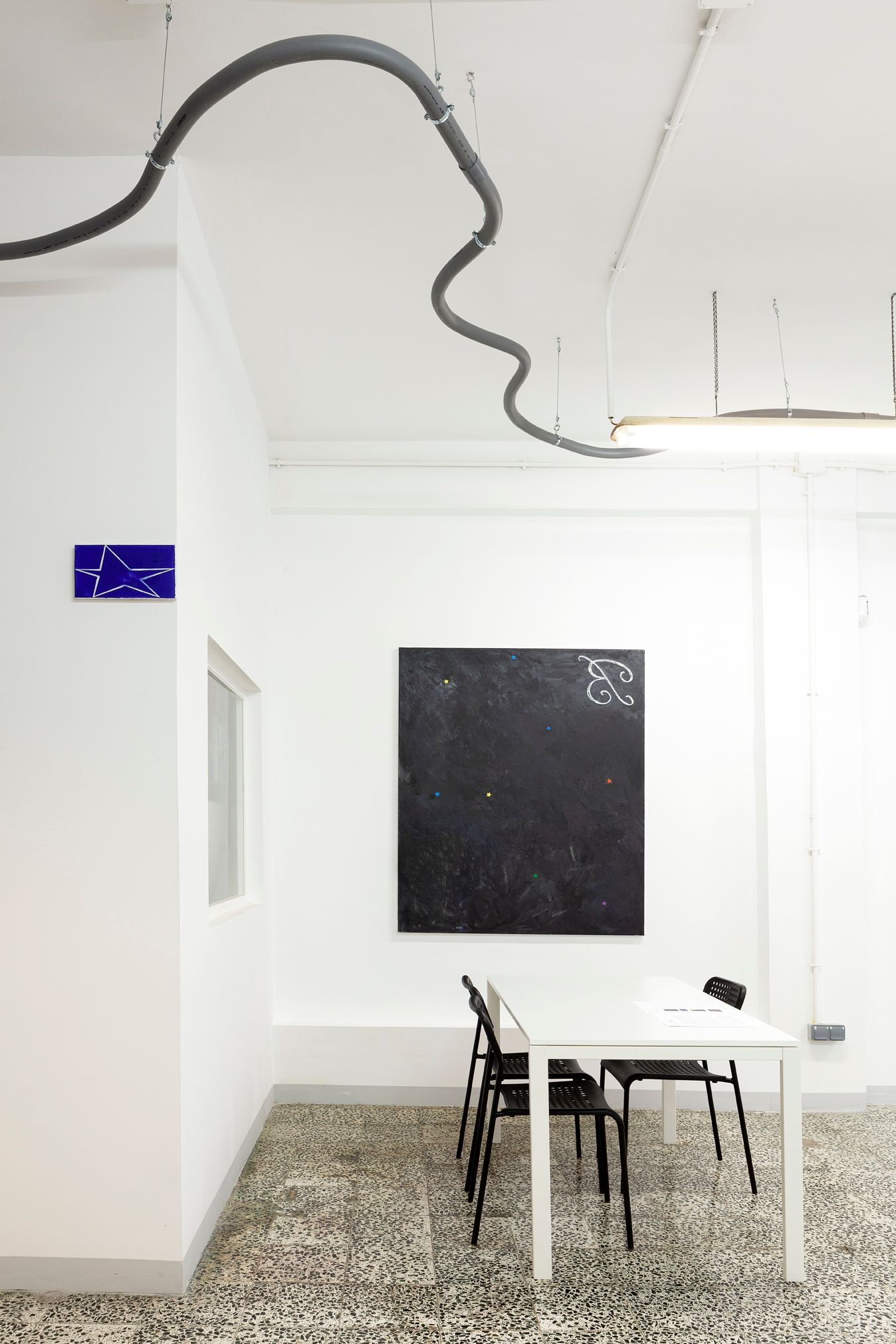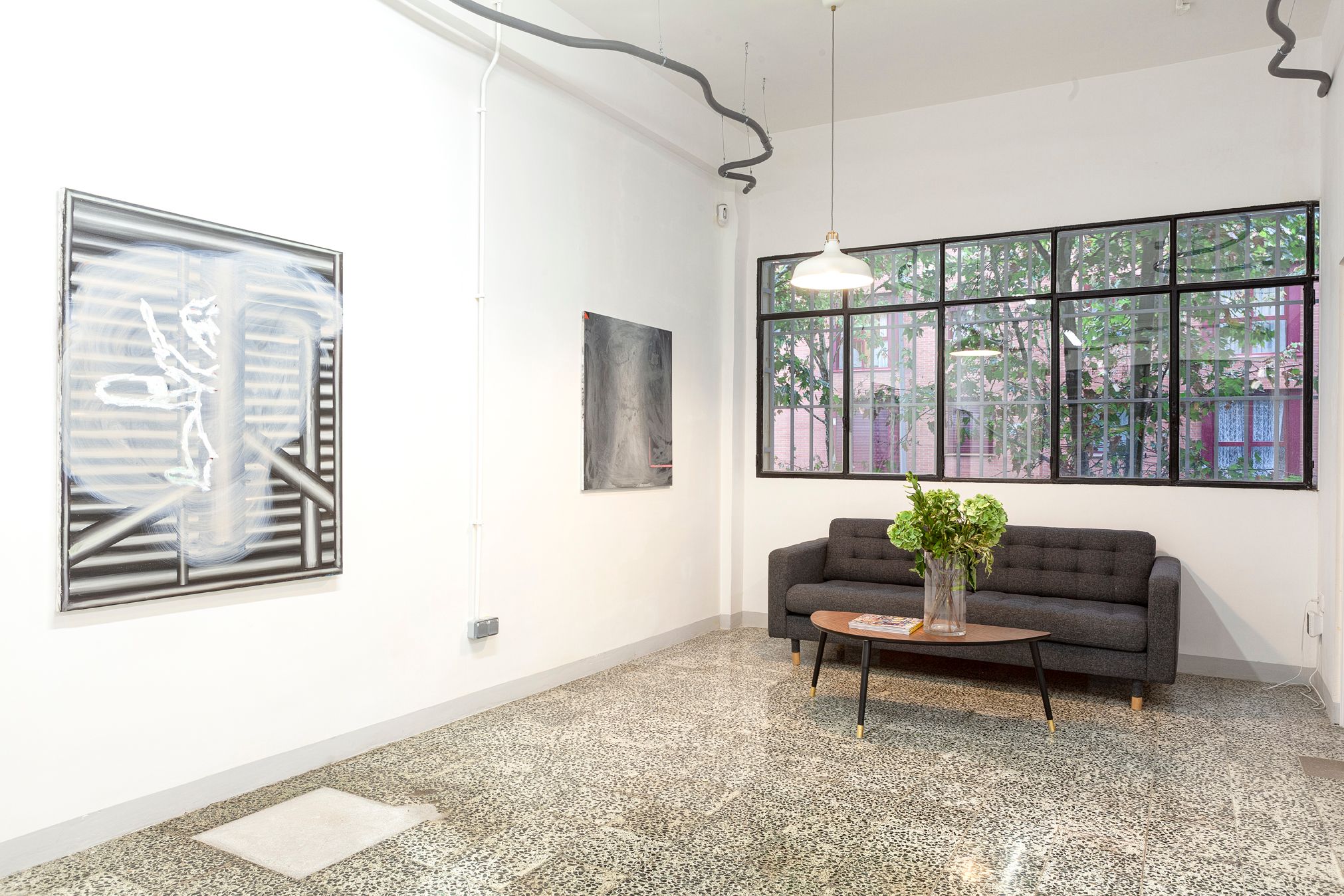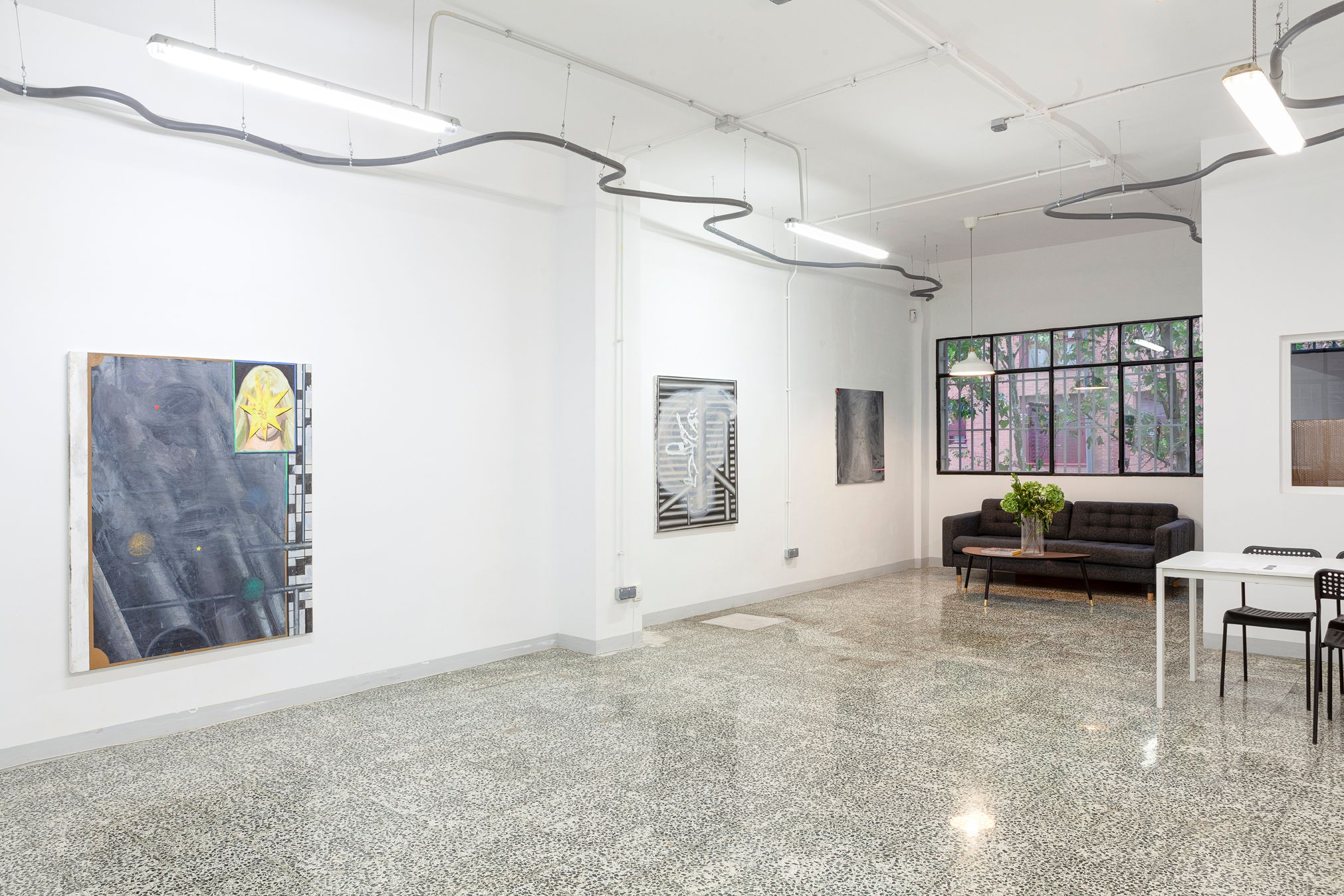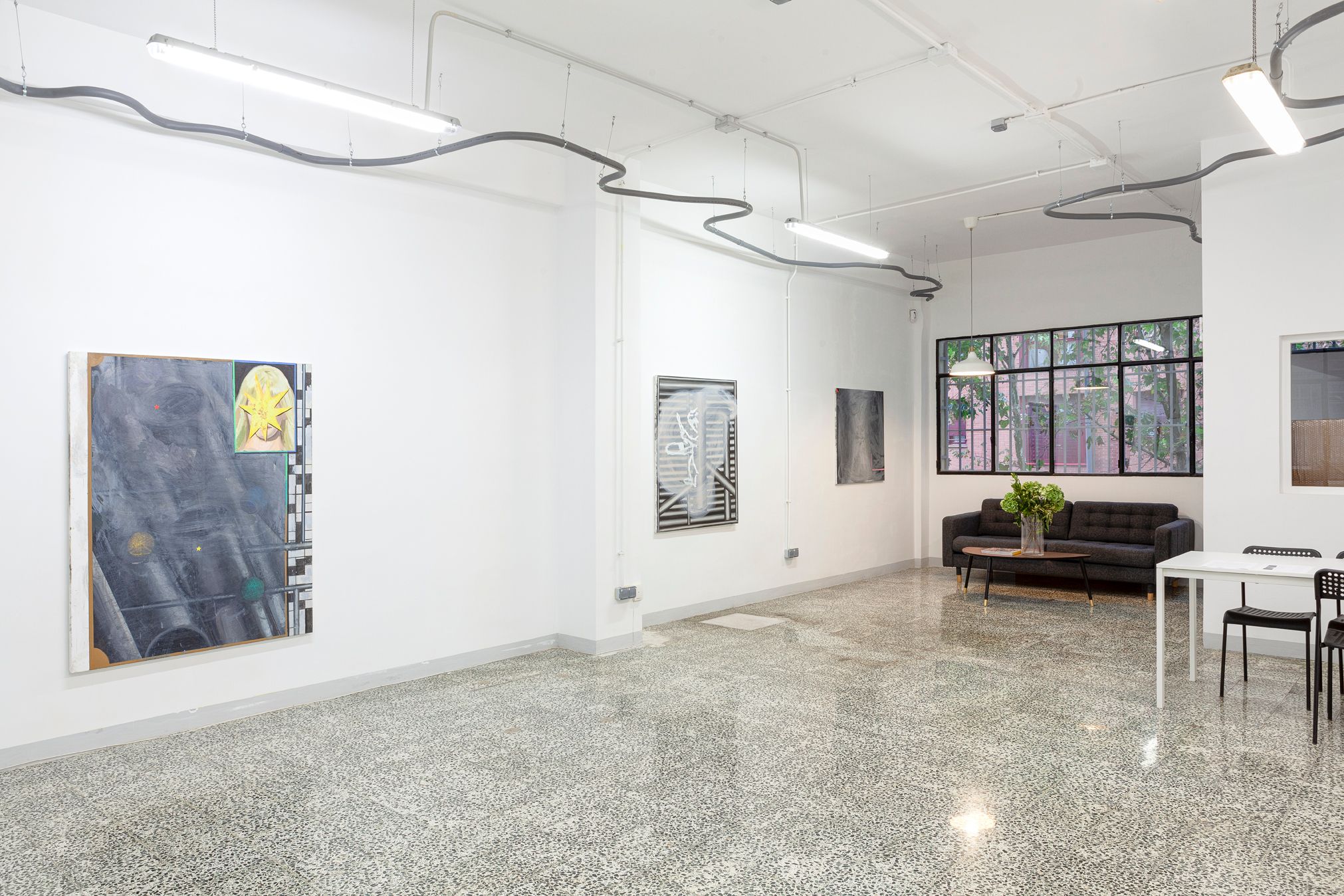 7 October - 12 November, 2021

With this project I try to reflect on the pictorial surface as an element that enables and conditions the theme. Taking the production process as the main axis of investigation, the tension between the theme and its formal resolution articulates and directs the conceptual search that is constructed as I go along. I try to resolve with my work the contrast between individuality - which is expressed in the manual, the emotional, the failure - and an exteriority related to the coldness of the automatic/mechanical represented through industrial aesthetic forms. I represent from the eclectic a state of mind (dispensing with a narrative logic) that is nourished by sensations and memories translated into the pictorial in a synaesthetic way. In the paintings, the surface functions as an equidistant point between one's own mood and the environment, being a porous space capable of registering rhythm and time through the different decisions taken throughout the process. I advance through the correction and superimposition of layers in the search for a pictorial ideal, which sometimes leads to an almost total simplification of the image where the concrete and the abstract coexist.
Pepe Domínguez


"Manufactura" is the second solo exhibition of the Sevillian painter Pepe Domínguez (Alcalá de Guadaira, 1997). Focusing on painting as a medium, his work reflects on the process itself and the tension between the manual/emotional and the technical. He has participated in collective exhibitions such as PLAN RENOVE: the old-new pulses of painting in Seville (2018) or A Flote, Colegio de Arquitectos de Sevilla (2019). He had his first solo exhibition at Espacio Olvera Gallery (2019), and is currently preparing his next exhibition for the INICIARTE production grant (2022).