Pantano
Sofía Montenegro
Julia Grunberg
[Scroll down for English]
9 Septiembre - 3 Octubre, 2021

PANTANO es una instalación concebida específicamente para el Chico, resultado de la colaboración entre Julia Grunberg (Madrid, 1988) y Sofía Montenegro (Madrid, 1988). Pantano es una balsa que mece de un lado a otro y de fuera a dentro, las líneas del espacio se desdibujan para llevarte profundo.

En esta exposición, se fusionan el trabajo de Julia con el diseño y la investigación pictórica, y la intervención cinemática de Sofía: capas de pintura, tuberías de pvc manipuladas, sonidos naturales, transparencias, ruidos creados con materiales aquí presentes, combinaciones de luces y reflejos que desplazan a otro paisaje. En estos estratos, hay un dejarse llevar por el material con el que se trabaja con el mero objetivo de perderse en la observación. Ambas artistas pretenden incitar a la imaginación a plantear otras posibilidades de aquella realidad: trasladarte a un pantano.

En su trabajo artístico, Sofía Montenegro se centra en las formas de producir imágenes en la imaginación. Su práctica incorpora diversas metodologías que vinculan lo visual con lo sonoro y performativo para transformar la percepción de lo que se observa; siempre en la búsqueda de un aspecto mágico y ficticio de la realidad.

Por otro lado, Julia Grunberg se interesa por los espacios domésticos. Concretamente, por el significado de paramento como divisor de espacio y sus capacidades matéricas. Su trabajo desafía la perfección de la pared rígida, plana y acabada en pintura blanca mate que determina la experiencia de los espacios interiores y cotidianos, y cómo pueden conducir a un estado meditativo.

Esta es la segunda colaboración de las dos. En el año 2016 se juntaron para crear QUIETO gracias a una beca de Creación INJUVE, una instalación de telones móviles que facilitaban una experiencia múltiple y dinámica del espacio.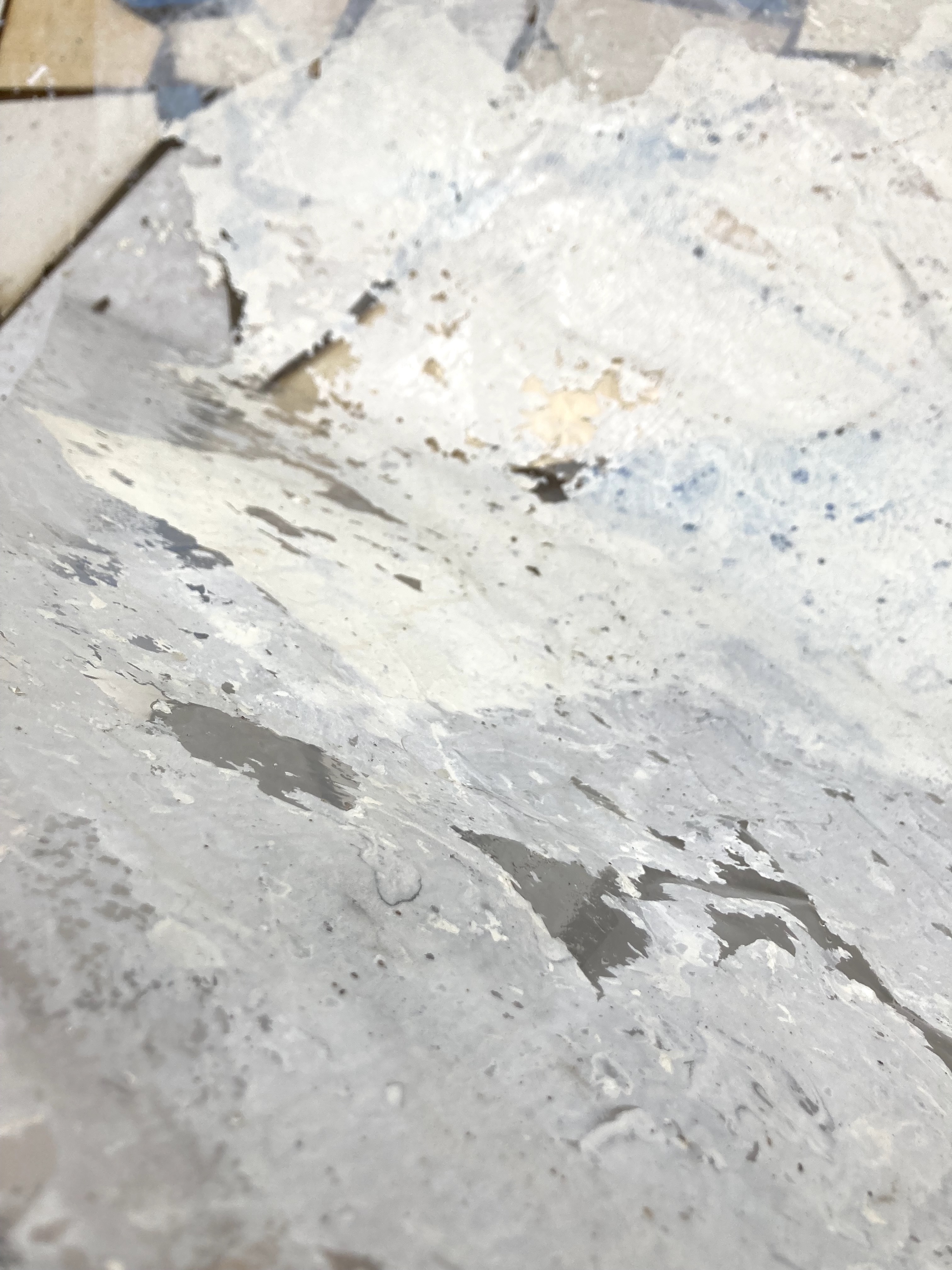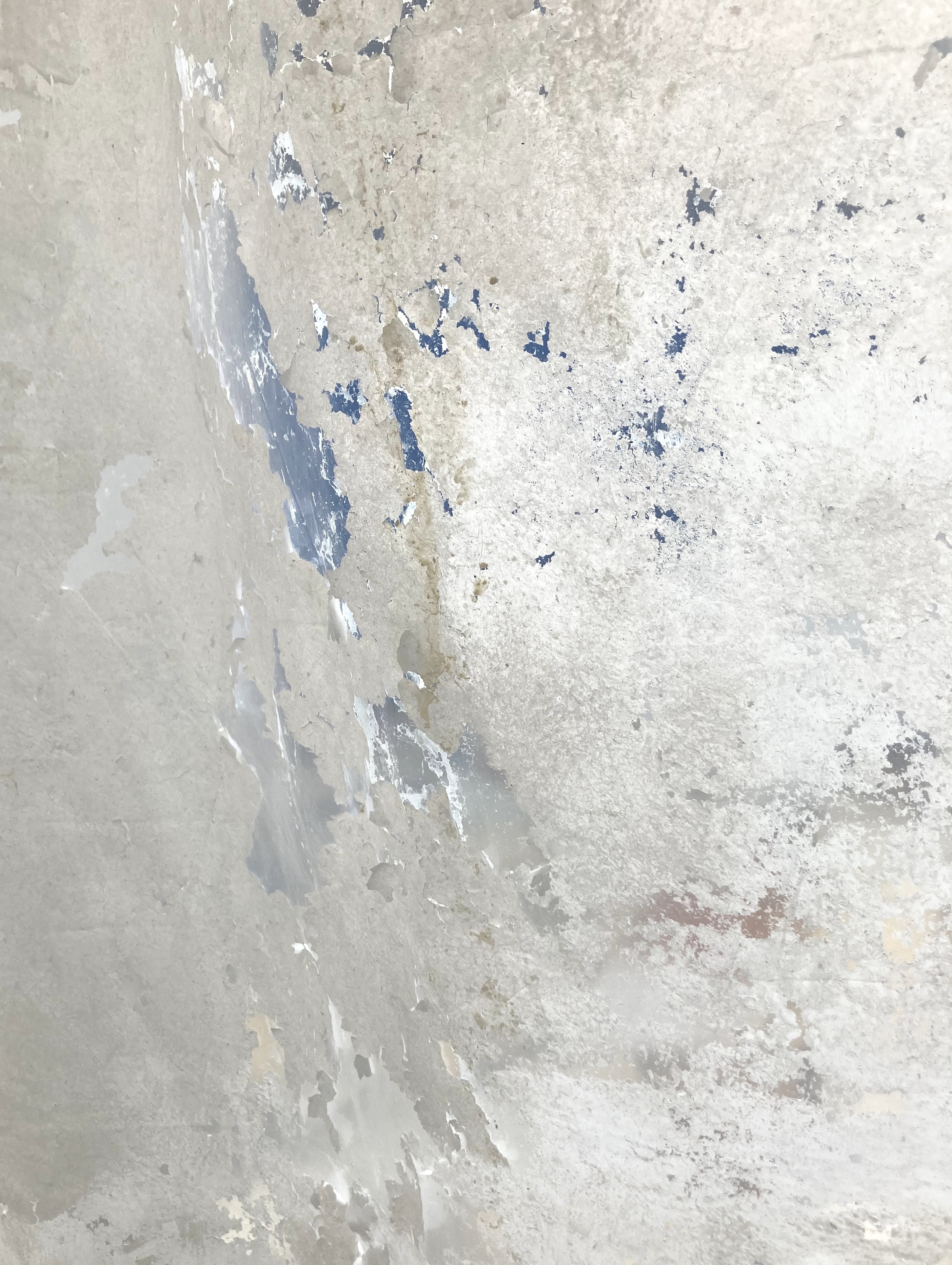 September 9 - October 3, 2021
PANTANO is an installation conceived specifically for el Chico, the result of a collaboration between Julia Grunberg (Madrid, 1988) and Sofia Montenegro (Madrid, 1988). Pantano is a raft rocking from side to side and from the outside to the inside, the lines of space blurring to take you deep down.

In this exhibition, Julia's work on design and pictorial research merges with Sofia's cinematic intervention: layers of paint, manipulated PVC pipes, natural sounds, transparencies, noises created with materials present in the exhibition, combinations of lights and reflections transporting us to another landscape. In these layers, there is a getting carried away with the materials with which the artists work, with the mere objective of losing oneself in the observation. Both artists intend to incite the imagination to raise other possibilities of that reality: to relocate you to a swamp.

In her artistic work, Sofia Montenegro focuses on ways to produce images in the imagination. Her practice incorporates diverse methodologies that link the visual to the auditory and the performative to transform the perception of what is observed; always in search of a magical and fictitious aspect of reality.

On the other hand, Julia Grunberg is interested in domestic spaces, specifically in the meaning of vertical walls as a spacial divider and its material capacities. Her work challenges the perfection of the rigid, flat wall finished in matte white paint that determines the experience of interior and everyday spaces, and how they can lead to a meditative state.

This is the second collaboration of both artists. In 2016 they came together to create QUIETO thanks to an INJUVE Creation grant, an installation of mobile curtains facilitating a multiple and dynamic experience of the space.