Ha sido eleccionada en dos ocasiones para los Circuitos de Artes Plásticas de la Comunidad de Madrid. Ha recibido una Ayuda de Creación INJUVE, y ganó el Jan Zumbrink Prijs y el Piet Bakker Prijs en los Países Bajos. En el 2010, co-fundó el proyecto MilesKm, plataforma para explorar posibles estructuras alternativas dentro del arte.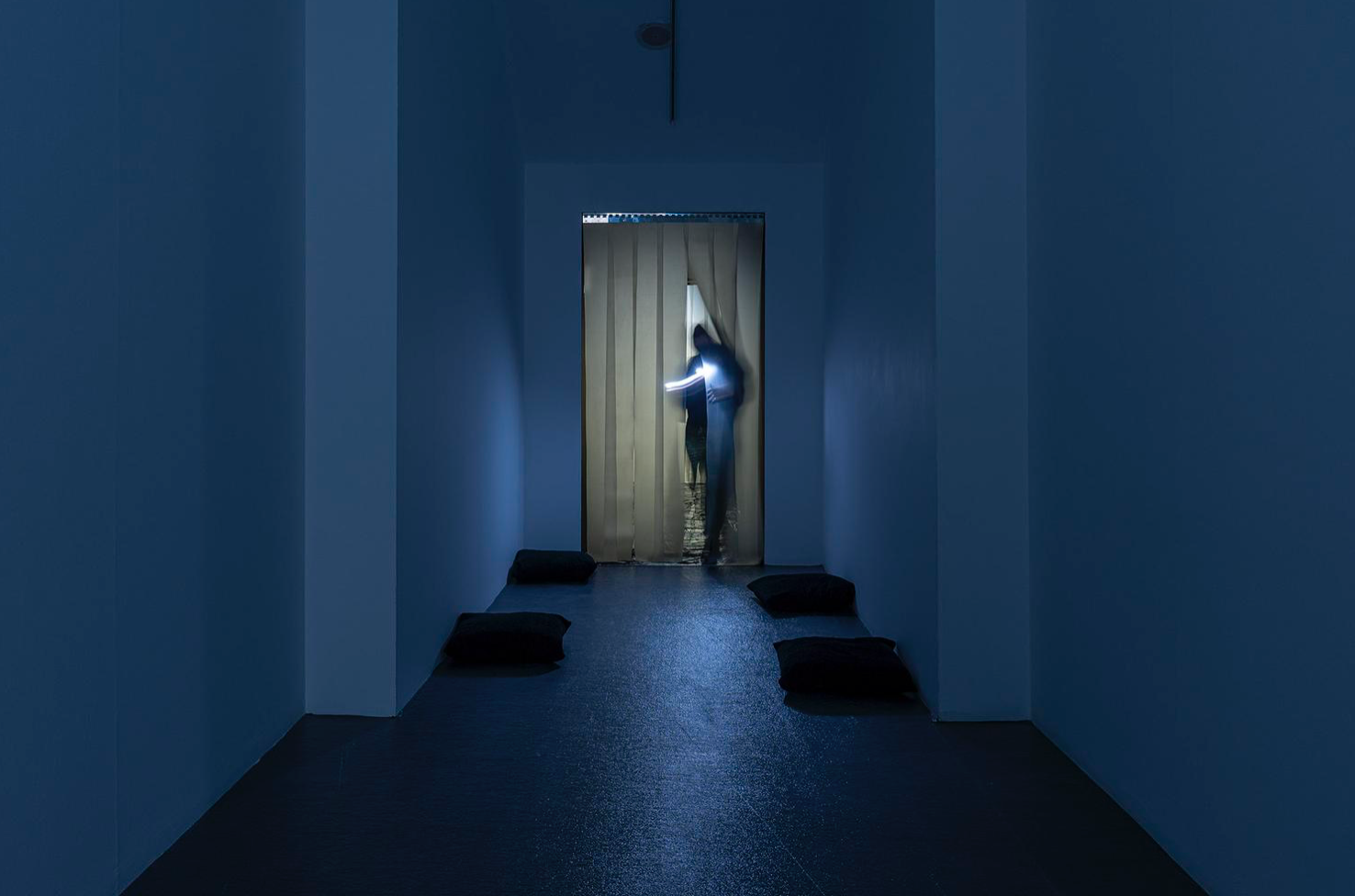 Madrid, 1988


Sofía Montenegro develops her artistic practice amongst sound, image, text and scenic arts. She studied Fine Arts and Cultural Studies between Utrecht and Madrid, and an MA in Art Praxis at the Dutch Art Institute.

Sofia has been a resident of Artists In Residence 2020, the MACBA program, CA2M and La Casa Encendida. She has collaborated in projects and residencies at Hangar (Barcelona), Hablar en Arte (Madrid), Addaya Centre d'Art Contemporani (Mallorca), Lugar a Dudas (Cali), Tbilisi Triennial, Kunstverein Munich and Teatro Pradillo (Madrid). She has exhibited her work in La Escocesa, Bosque R.E.A.L., Ekkisens Art Space (Reykjavik), Laboral Centro de Arte (Gijón), Sala de Arte Joven (Madrid), W139 (Amsterdam), What Remains Gallery (Munich), Ron Mandos Galerie (Amsterdam), Kunstpodium T(Tilburg), among others.

She has been selected twice for Circuitos de Artes Plásticas de la Comunidad de Madrid. She has received an INJUVE Creation Grant, and won the Jan Zumbrink Prijs and the Piet Bakker Prijs in the Netherlands. In 2010, she co-founded the MilesKm project, a platform to explore possible alternative structures within art.